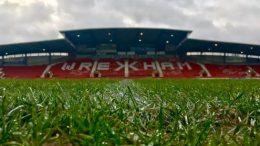 Wrexham AFC Director, Spencer Harris, recently posted a quick Facilities update on Twitter. For those members not on Twitter, the update went as follows:
1) This is the Strategy House. It sets out the key areas we work on. My update tonight will cover the facilities section only.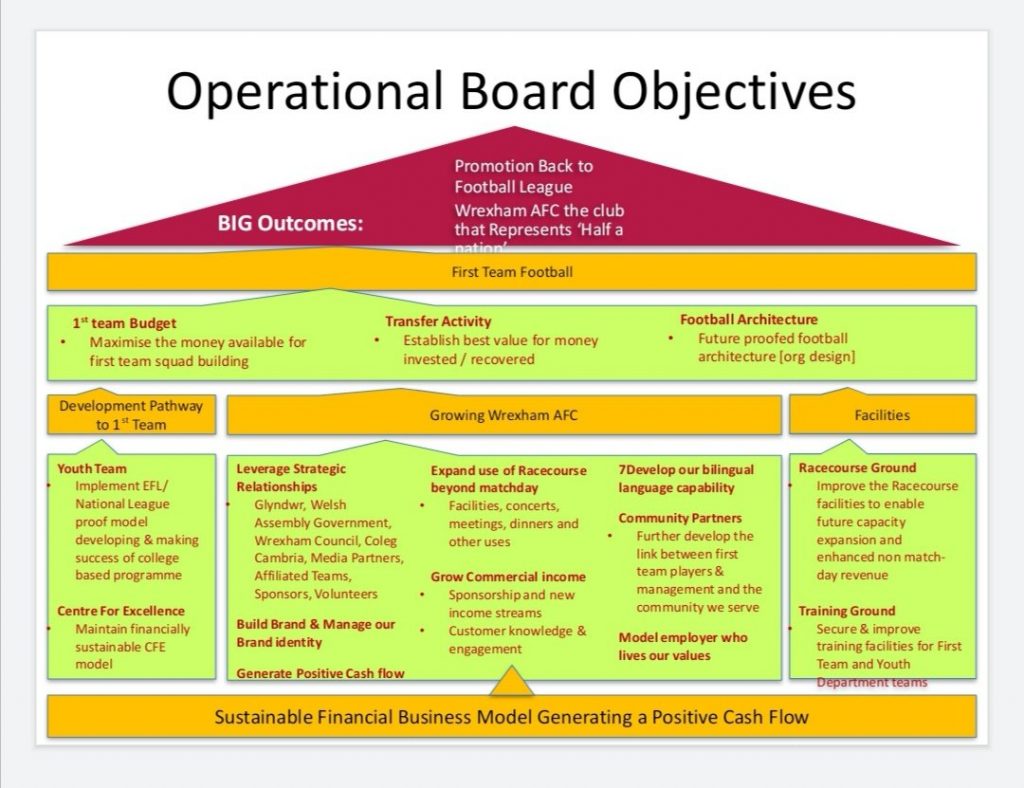 2) This season:
Youth Team training – 3 year deal signed with FAW Trust to take 9-16's to Colliers Park.
Executive Room in BKoncepts Stand remodelled and bar put in to drive more match day revenue and to relieve pressure on Bamfords.
3) New international standard dugouts installed (by March 2020, 9 internationals will have taken place in a calendar year including full mens and full womens internationals)
New screen in Boardroom to increase scalability of room on non-match days.
New tunnel – 3 quotes obtained to replace.
4) Football Stadium Improvement Fund became available to us to make application as of June 19 – options appraisal underway.
Rainwater harvesting investment made – system to be installed in summer.
We haven't delivered the new platform yet but Phil Salmon (Club Director and of AEC engineering is on it).
5) Groves new training ground has multiple streams of work including legal and planning. Pre-planning meeting held, working on HOTs with WCBC as we speak. Due to complexity this is a minimum 18 months away but is heading firmly in the right direction.
6) To bridge training ground gap a 2 year lease has been negotiated and signed on 13th January 2020 for us to continue to have Nine Acre as a base in the interim.
Kop:
Last July I and members of WAG, WCBC and Glyndwr launched vision for Western Gateway development of the Kop.
7) In the recently published 'Football at the Heart of Wrexham' document, the council make clear the vision we've discussed of a 5,000 seater new Kop, development of facilities that will provide economic impact to North Wales, along with a four star hotel.
8) Progress on the Kop is being made, and I won't say / tweet anything that could jeopardise that.
It is my firm belief that everyone sees the benefit of that happening since I and fellow Board members presented to ministers in Cardiff Bay in 2017. I cannot promise but fingers crossed.
9) Hopefully, members will appreciate this update but I would encourage anyone to see me on a match day or attend the next Trust Members meeting for a more detailed update.